When people move towards plant-based lifestyle they usually cut out the meat first and only then dairy. For me it was actually the other way around – as we felt that dairy products did more harm than good to our bodies, my husband and I cut these out before anything else. The results were quite immediate – after a few days we were much better friends with our bodies, especially with our digestive system.
I hope that after reading these easy tips on how to eat and cook without dairy and eggs, you'll be in a much better place to try it out! You can get all the tips, practical info and 2-week meal plan from my book PLANT-BASED MADE EASY: The Complete Practical Guide to Transitioning to Healthy Whole Food Diet.
Plant-based whole food substitutions for dairy products:
Cheese
It's possible to buy vegan cheeses from stores, but I recommend only buying ones made with whole food ingredients, i.e. without extracted oils, especially if you eat cheese a lot. If you only buy it for a treat every now and then, go ahead and don't let the oils get in the way of your cheese enjoyment.
Another alternative is making your own cheese with tofu, almonds or cashews.
The easiest way to get cheesy flavour is adding nutritional yeast to your meal.
Nutritional yeast is a deactivated yeast with nice nutty and cheesy flavour high in protein and B-complex vitamins, which can usually be found in organic shops.
Make Vegan Parmesan
a big handful of cashews
sea salt to taste
3 tbsp nutritional yeast
Grind into a fine mixture with a grinder. Store in fridge.
Milk
Use any plant-based milk, e.g. almond milk, oat milk, soymilk, rice milk, hazelnut milk. Just make sure to read the labels and choose a milk with the least ingredients.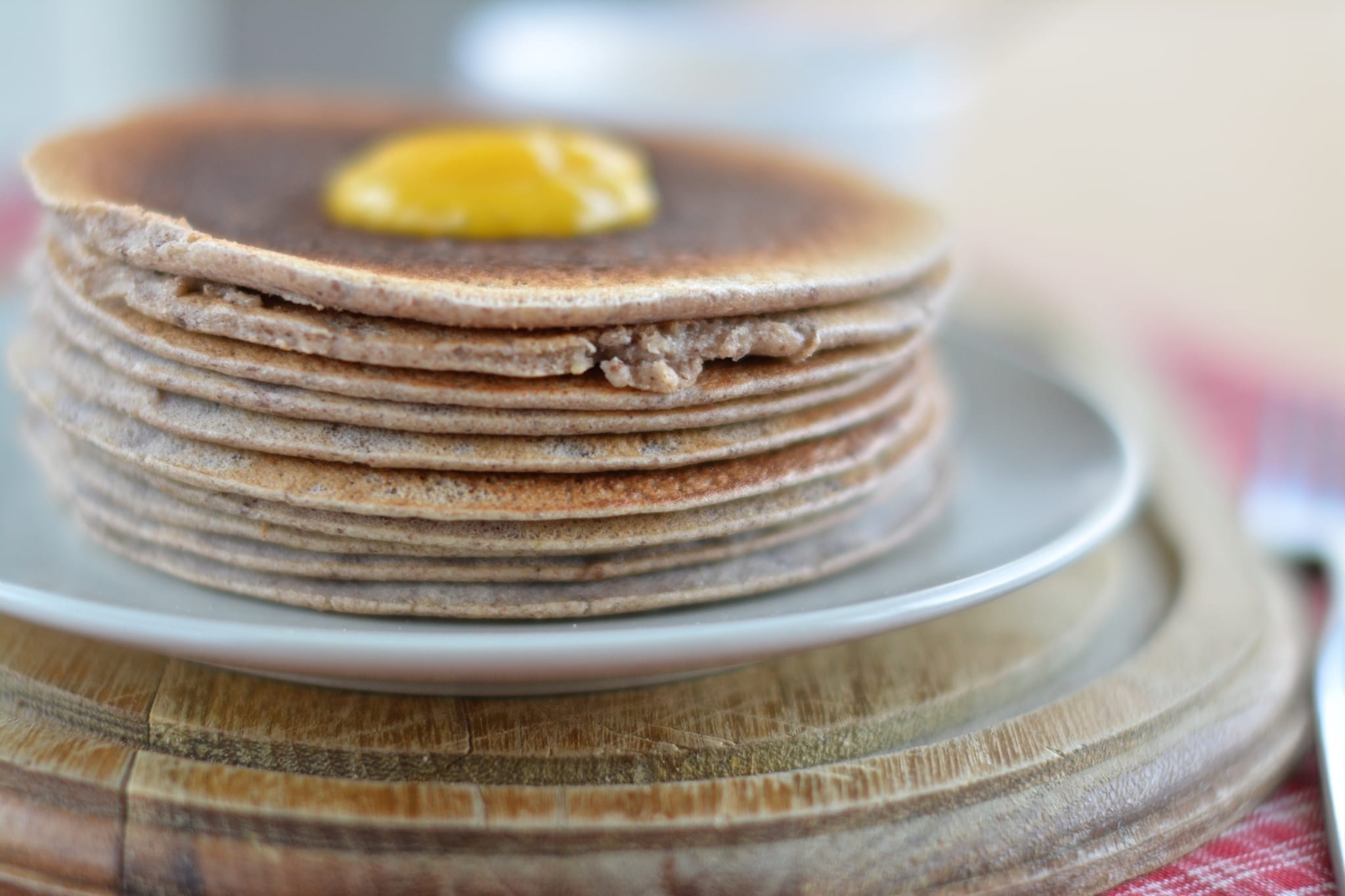 When baking you can also substitute milk with water. Dairy-fee and egg-free Buckwheat Pancakes.
I find soymilk, almond milk or coconut milk tastes good in my coffee.
The cheapest plant-based milk is soymilk, whereas almond milk tends to be on the expensive side. Consider making almond, hazelnut or cashew milk at home. Almond milk recipe.
Sour cream, mayonnaise and cooking cream
The choice of plant-based cooking creams and mayonnaises in stores is varied and are mainly based on oats, rice and soy. You can also use coconut milk for creaminess.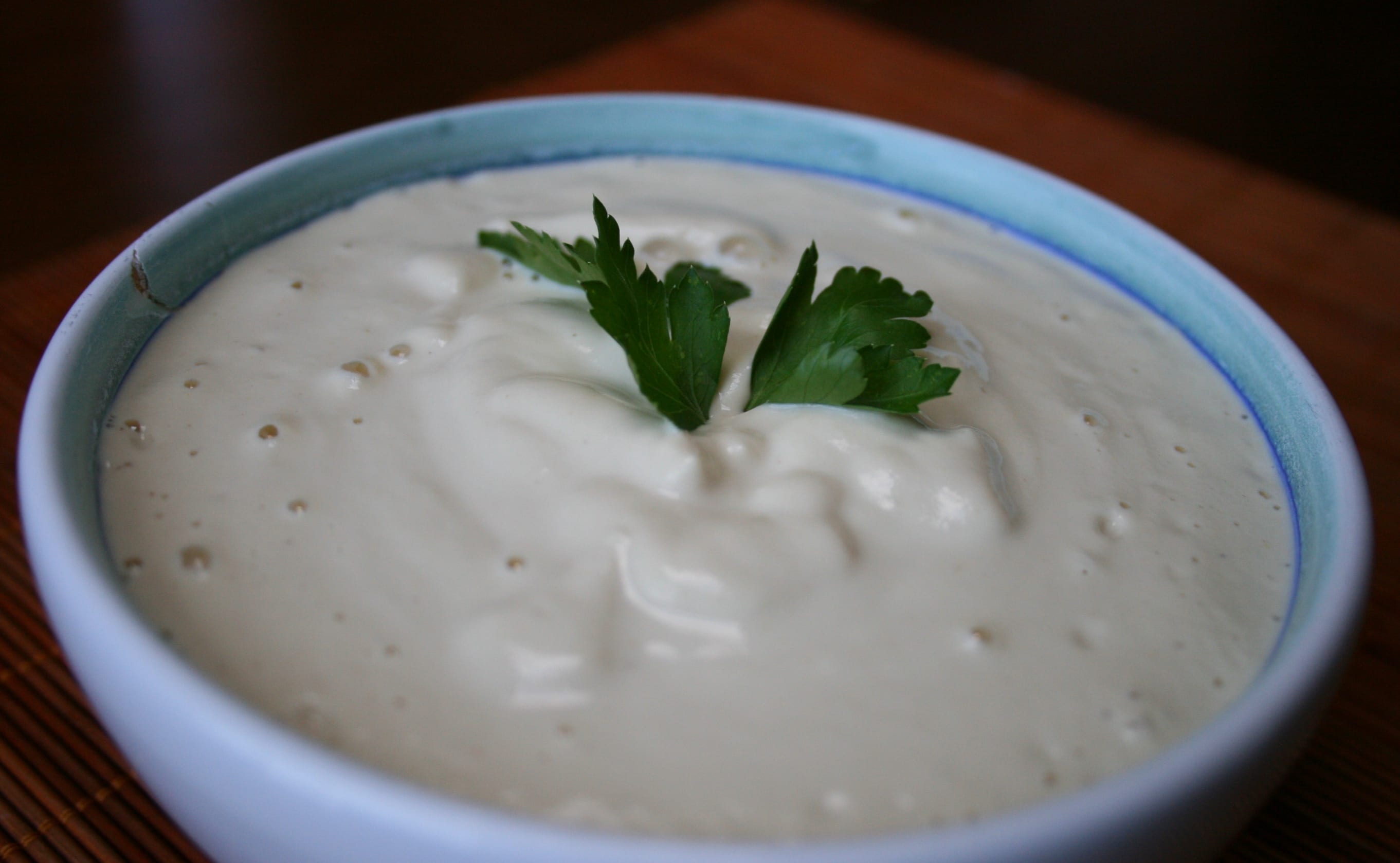 Plant-based sour creams are also available in stores. This is something you can make yourself too. Vegan sour cream recipe.
To add some creaminess to your stews, mix a sauce with 1 tsp nut butter and enough plant-based milk to have a pourable consistency. One leaner option is to thicken the milk with potato or corn starch, or with fine flour (rice, spelt, wheat).
Ice-cream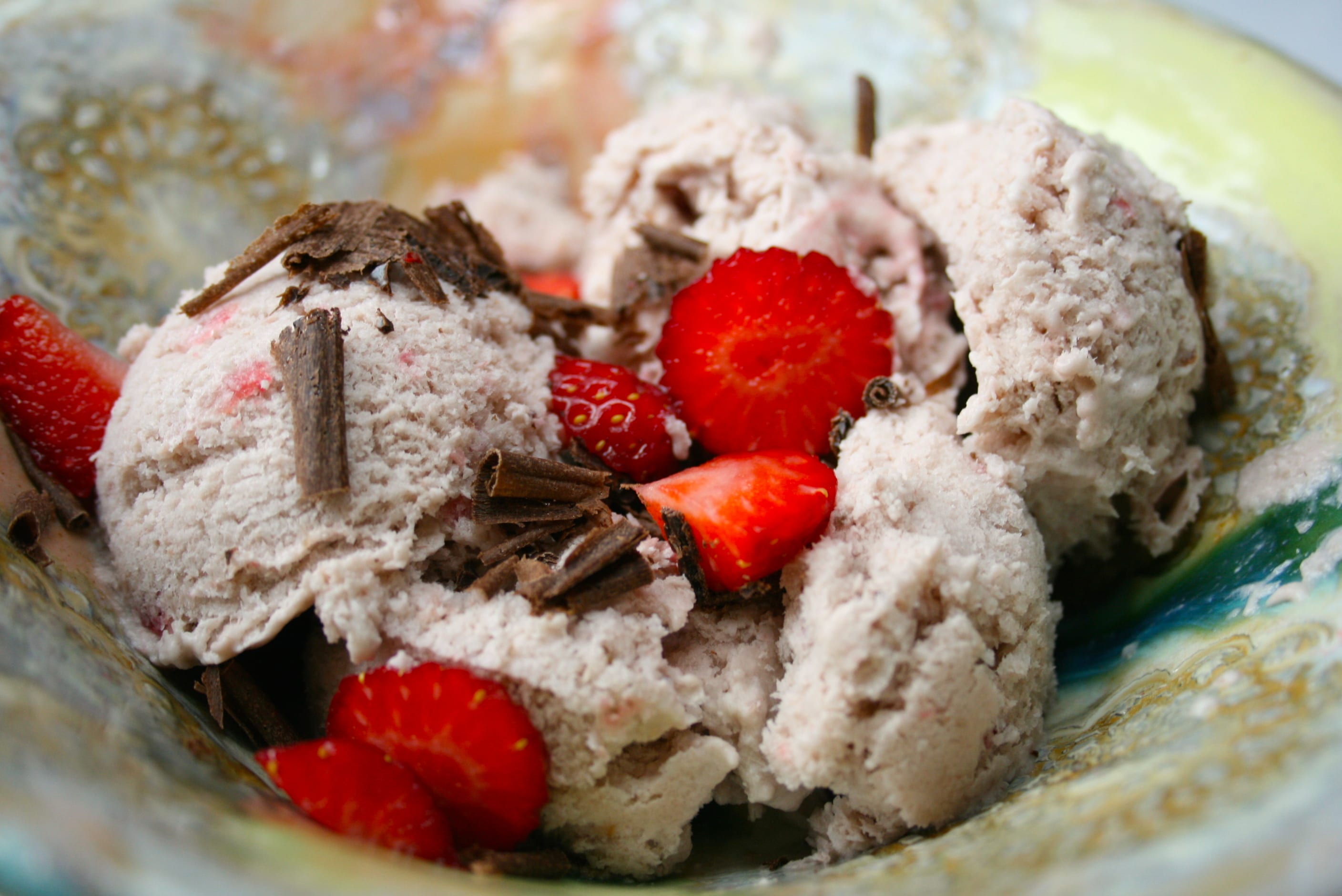 While there is vast choice of vegan ice-creams in stores, it is also super easy to prepare additive-free ice-cream with frozen bananas and other fruits and berries at home. Just throw pieces of frozen banana into blender, let it thaw a bit and blend until nice and creamy. It is delicious with just one ingredient, but you can add flavours such as a bit of coconut milk, vanilla, berries, cinnamon, pieces of dried fruit etc., or prepare an heavier ice-cream with coconut milk.
Ricotta
I find soaked, rinsed and blended raw buckwheat to be the closest to ricotta. Add flavours (banana, berries or salt and lemon juice) and then coconut milk and cashews to make it creamier. Raw buckwheat ricotta recipe.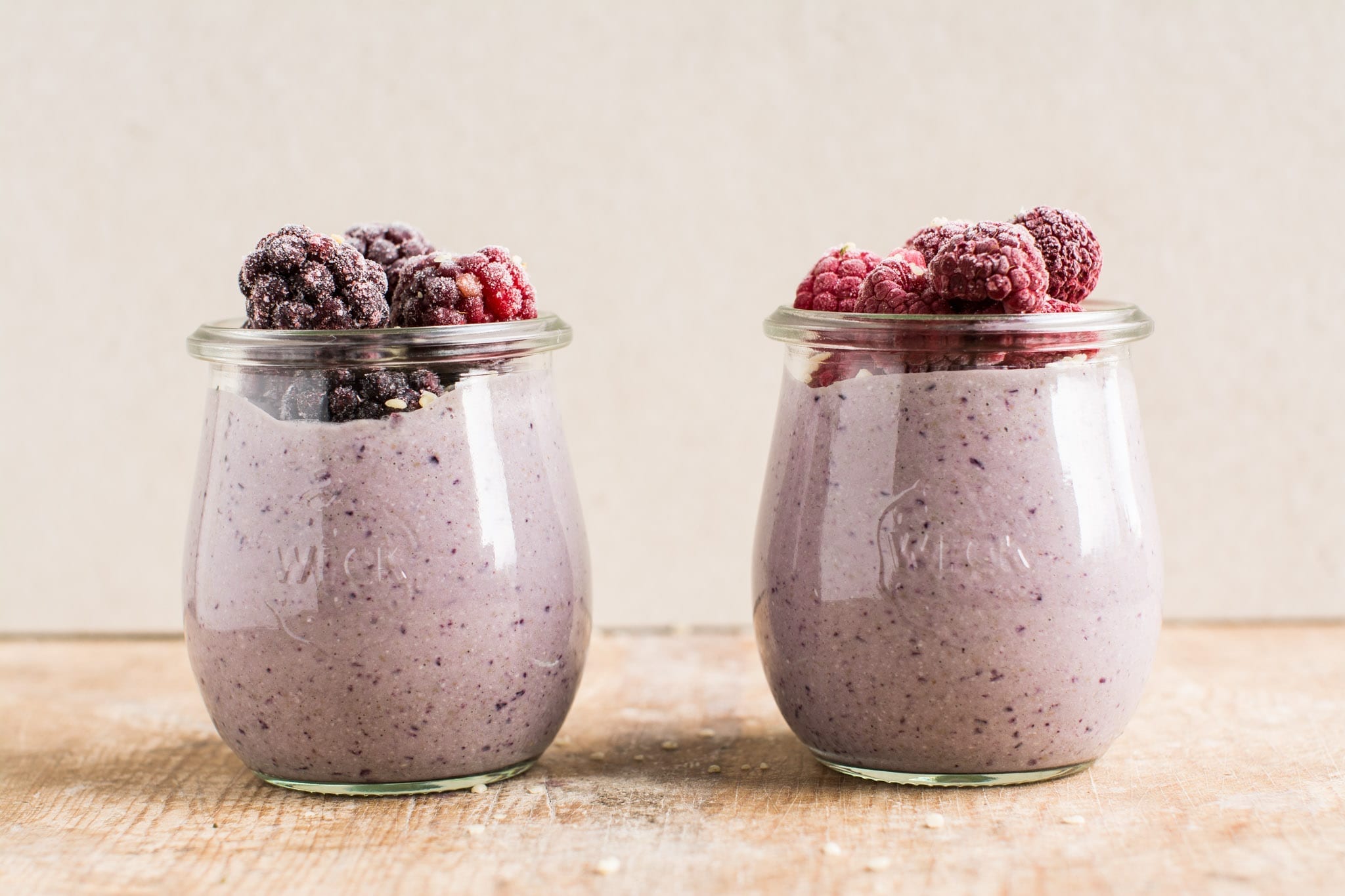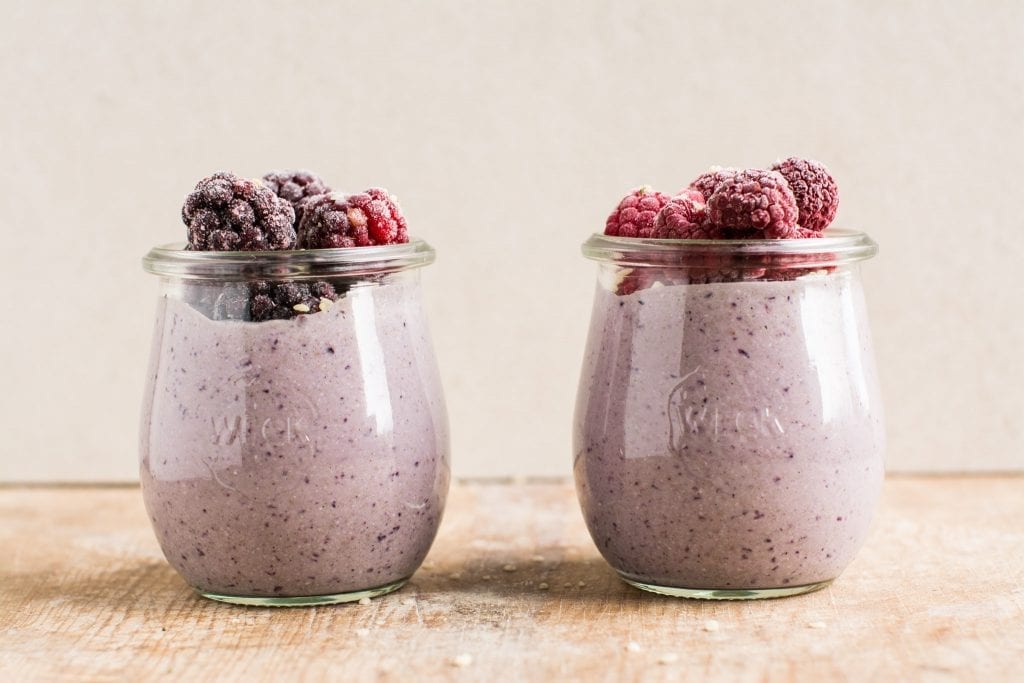 Yogurt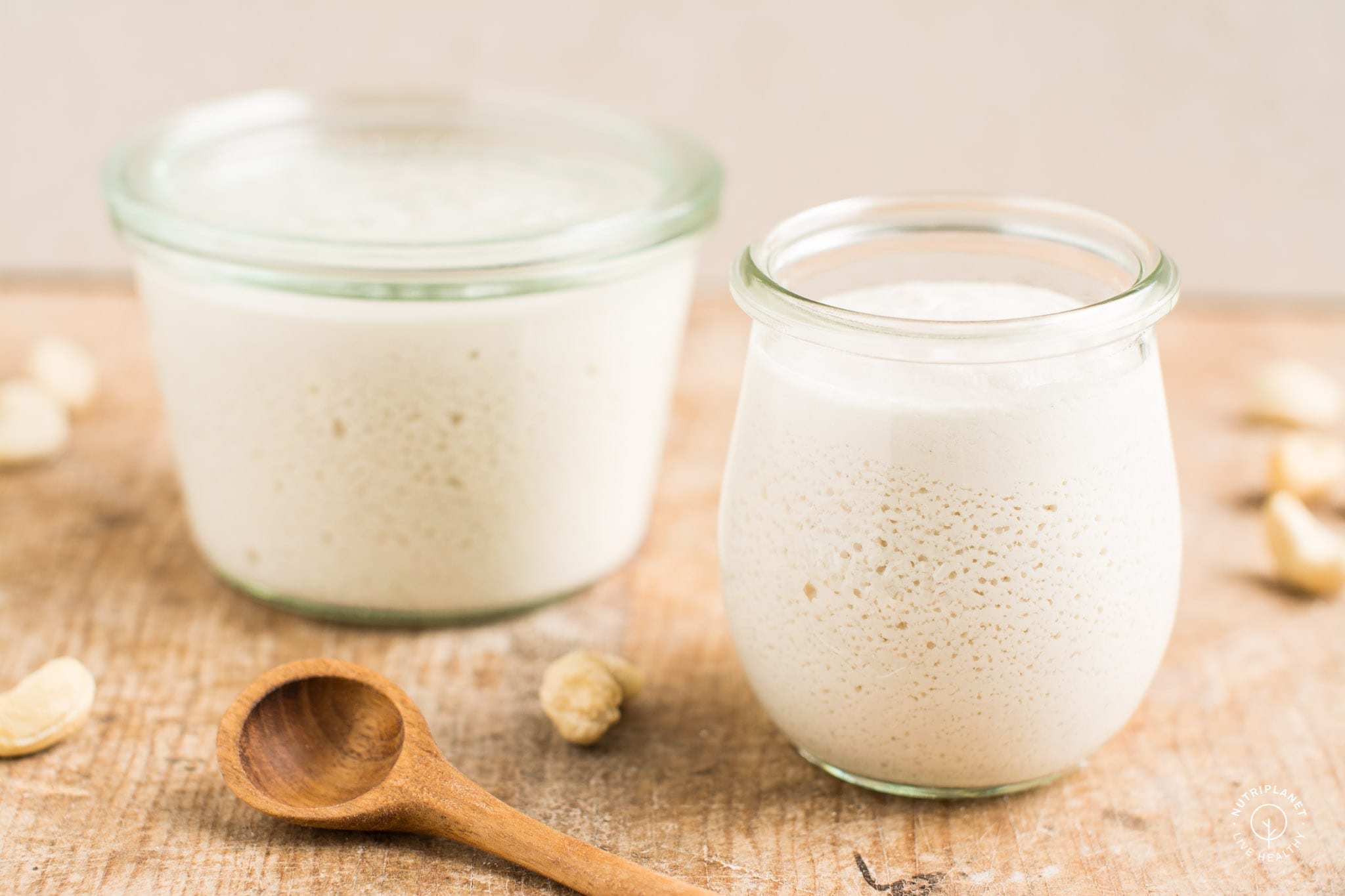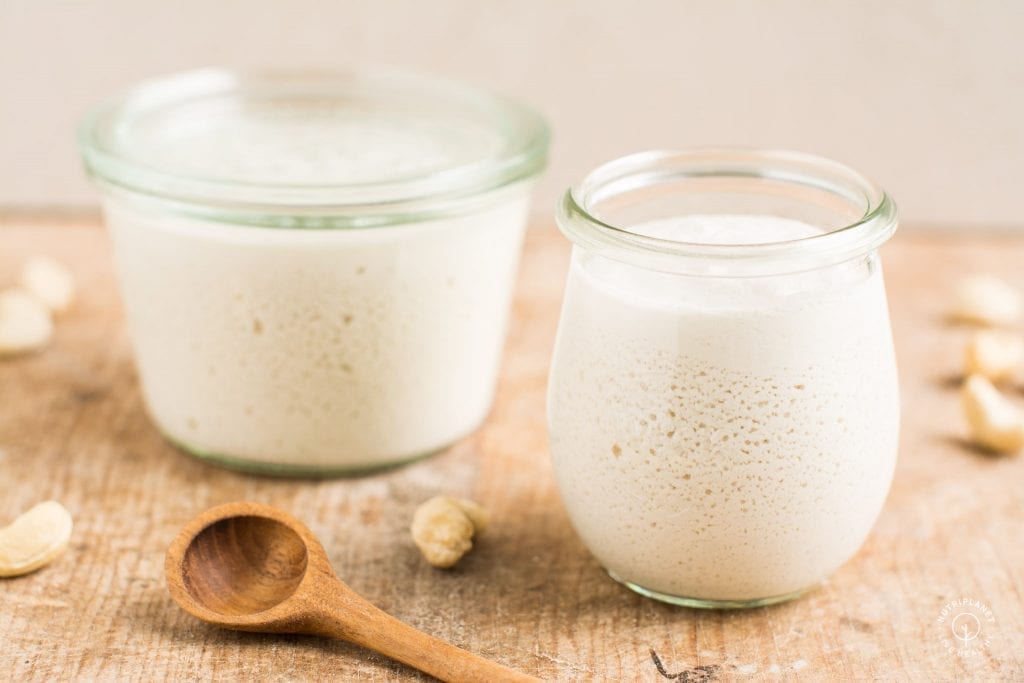 There are plenty of plant-based yogurts in stores from oat to soy to coconut to rice. Check out my Homemade Cashew Yogurt.
Plant-based whole food substitutions for eggs
In baked goods (acts as a binder):
½ cup mashed banana
¼ cup apple sauce or pureed fruit
¼ cup pureed oven-baked, canned or boiled pumpkin
¼ cup mashed potatoes or sweet potatoes
1tbsp ground flax seeds mixed with 3tbsp warm water. Let sit for about 5 minutes before use.
2tbsp potato starch
I always make my oil-free plant-based muffins with a mix of bananas, a bit of nut butter, and applesauce or other fruit puree.
In omelettes:
chickpea flour + water + nutritional yeast.
tofu with mustard or turmeric (for colour) + nutritional yeast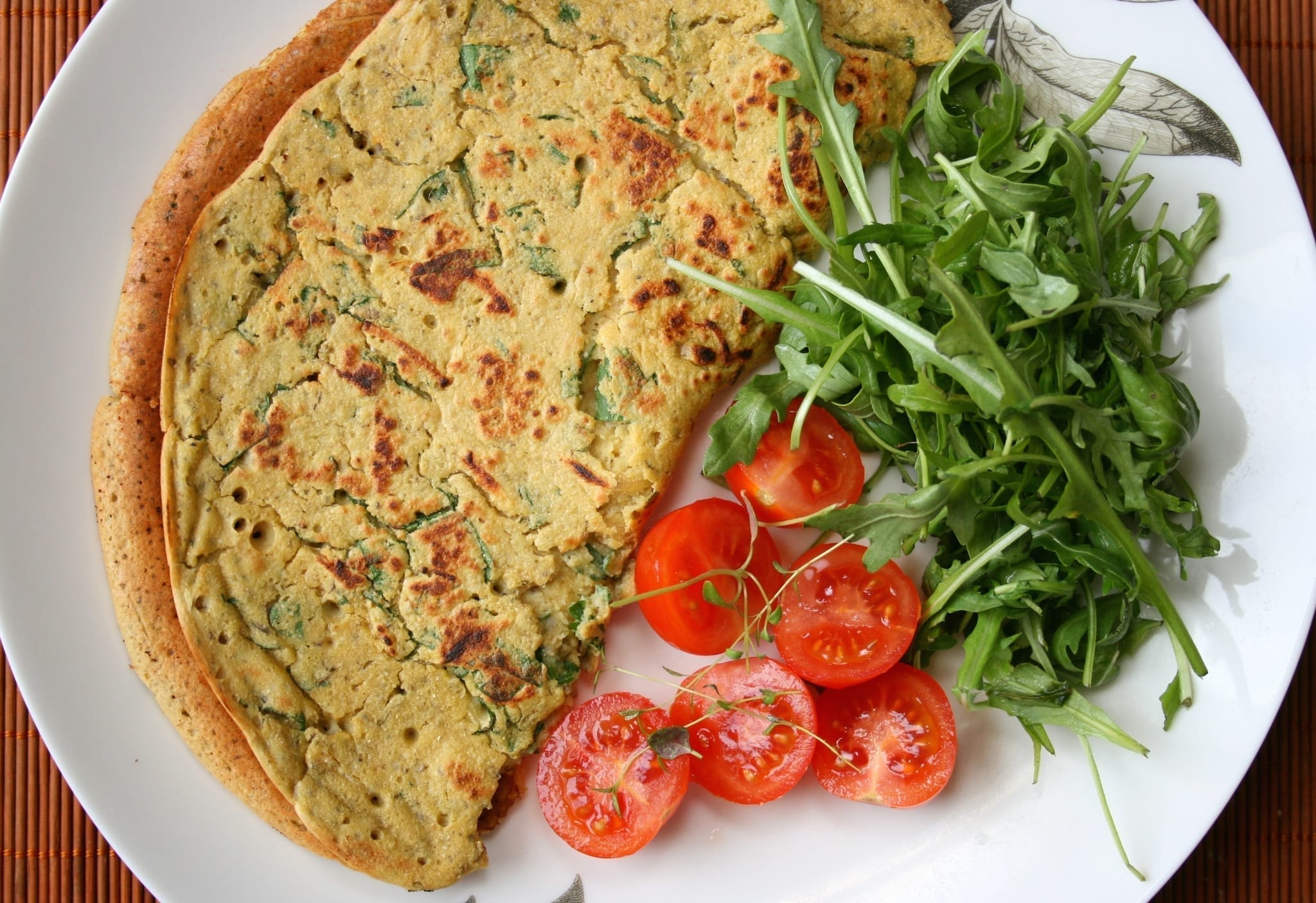 Check out my post about How to Cook Oil-Free and Sugar-Free for more cooking tips.