Here you'll find some easy and practical travelling tips while following whole food plant-based diet. For full set of advice and tips please check my book Plant-Based Made Easy: The Complete Practical Guide to Balanced Whole Food Diet.
As many people have been asking my advice for travelling and maintaining whole food plant based diet, I put together this post based on a chapter from my book.
So, who am I to give you advice? 🙂 We've had some real-life practice as I sent my husband on a road trip from Tallinn to Barcelona to take our car there with most of the stuff for the winter. He is back in one piece, managed to maintain his diet, and did not have to starve either.
Easy Tips for Travelling While on Whole Food Plant-Based Diet
Pack as much as you can. I packed him food for 2 days – slices of buckwheat bread, chocolate muffins, potato-leek quiche, pure grapefruit juice, bananas, pears, apples, dark chocolate, iceberg salad, canned beans, tomato-basil sauce. His packed-food meals: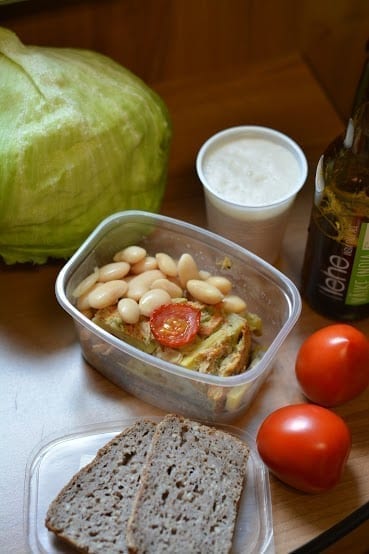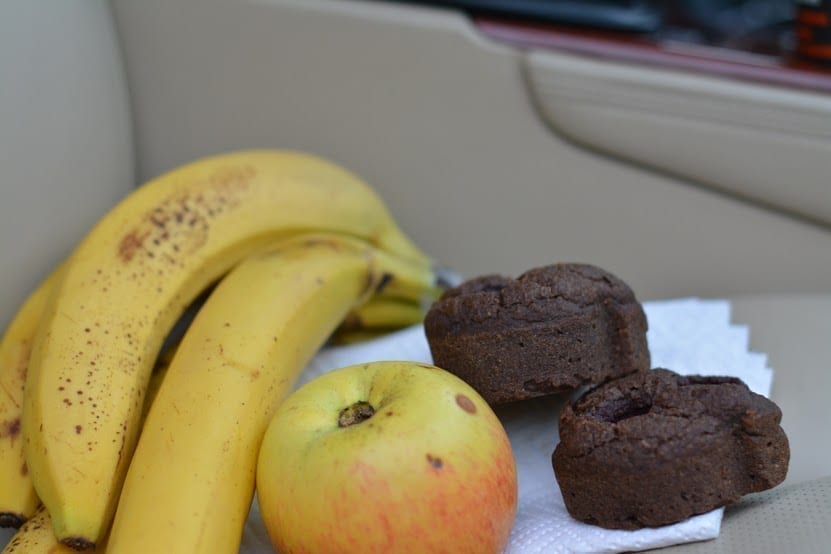 Other ideas for food-packing – cookies, energy bars, granola, nuts/seeds, dried fruit, and other dried food (chips, breads).
Do your research on cafés and restaurants using Happy Cow. You can do it as you go – my husband was able to find vegan/vegetarian cafes quite easily throughout the journey. Nice places he found:
Landcafe zur Sonne in Bammental, Germany – we are especially grateful for the staff of this place as my husband managed to leave his wallet there. I got a message from these nice people on Nutriplanet's Facebook page two hours after he'd left the café – he lost almost a day because of his forgetfulness, but as they say "All is well that ends well".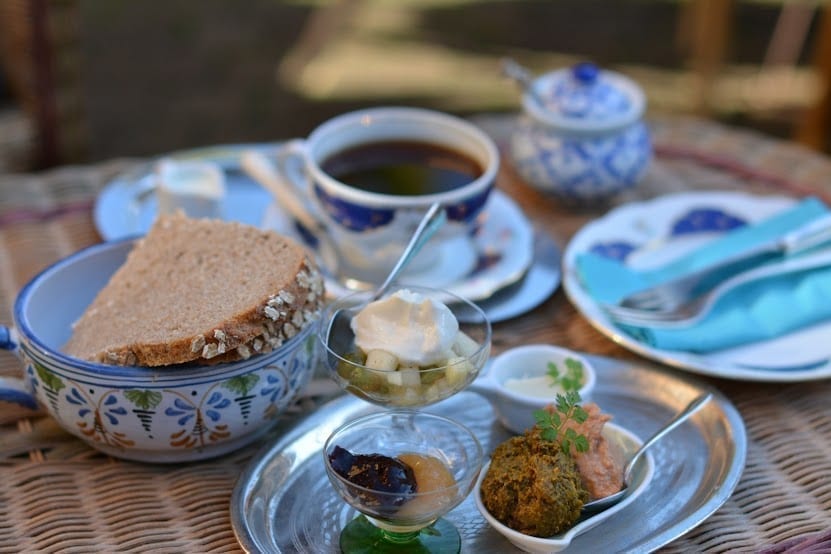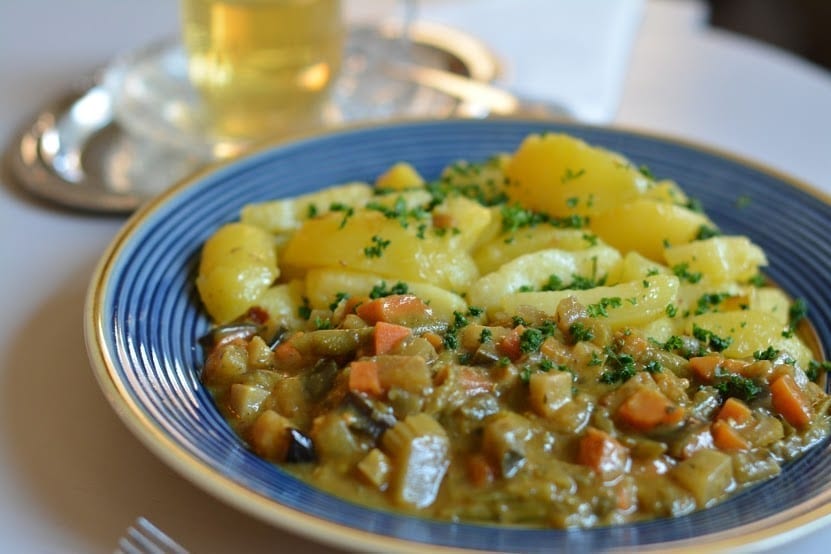 Café Habibi at Darmstadt, Germany – he arrived too late to have dinner, but got a great vegan tiramisu to accompany store-bought meal.
Bionectar in Girona, Spain – they offered a great kale smoothie.
Restaurant Bar B-12 in Girona, Spain – great tapas and light meals accompanied by hand-made beers.
Visit grocery stores – you can always get fruits, vegetables, salads and canned beans from a store. You can combine meals like this very easily without having the possibility to cook.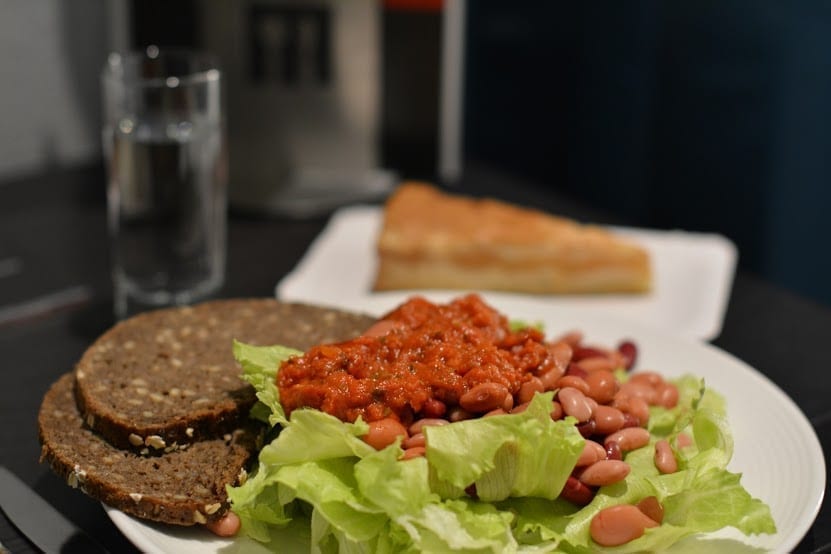 Check gas stations – he was able to find lentil salad from a gas station in a small place in Germany. Every gas station has some fruits at least.
Do not over–think – stressing about your food will make you grumpy and can eventually even make you sick. Furthermore, you won't enjoy your trip. It is ok to make concessions during a trip – you cannot expect to eat exactly the way you do at home. Rely on fruits, canned foods, nuts/seeds, vegetables you can eat raw and you'll be fine!